SEASALT Housing Co-operative (South East Students Autonomously Living Together) was set-up Spring 2018 as a group of students to create affordable, high quality, fit for purpose housing specifically to meet the needs of students. A housing co-operative is a property owned and managed by its residents, putting an end to unresponsive landlords, poor quality housing and spiralling rents.
SEASALT's vision is a student led initiative for affordable housing, democratic living and long term sustainability.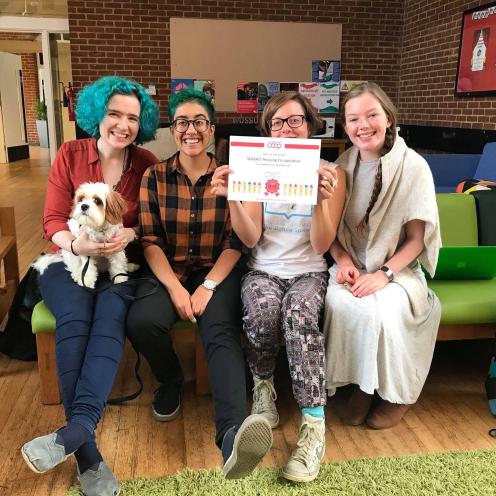 Through a partnership with BHCLT  – in which BHCLT bought the property and leases to SEASALT – a 7 bedroom house was purchased in June 2021 and the first members moved in September. A series of works was carried out on the house to make it accessible and more energy-efficient.