We set up SEASALT Housing Co-operative (South East Students Autonomously Living Together) in Spring 2018 as a group of Sussex students to create affordable, high quality, fit for purpose housing specifically to meet the needs of students. A housing co-operative is a property owned and managed by its residents, putting an end to unresponsive landlords, poor quality housing and spiralling rents.
Our vision is a student led initiative for affordable housing, democratic living and long term sustainability.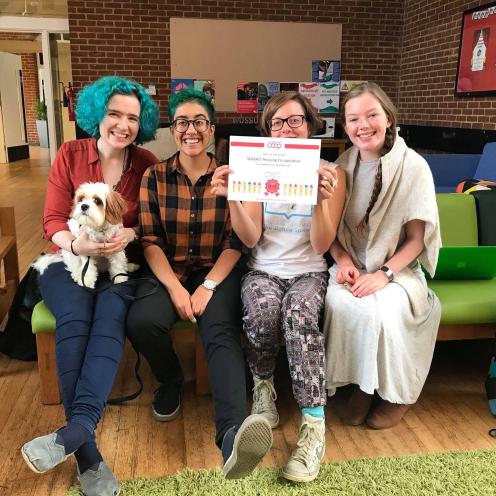 A working group has been recruited and we have also received funding through Brighton & Hove Community Land Trust to pay for one day a week paid support. You can read more about the housing co-op and how to apply to the working group here.
We will:
Provide High Quality Student Housing
Provide Affordable rent
Create a vibrant community of knowledge and skill sharing
Maximise democratic control of the co-op
Educate our members, the wider student body and community about co-operatives
Work closely with co-operatives across Brighton & Hove