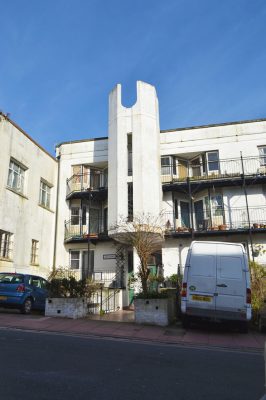 Two Piers Housing Co-op was founded in 1978 and registered as a Housing Association in 1979. They are a fully mutual co-op with 66 housed tenants and are entirely self-managed. They provide some family housing, but offer mostly shared accommodation.  Two Piers has 22 front doors, belonging to 4 renovated shared houses, 1 renovated house providing 7 self-contained flats and 1 new-build block of 11 flats. All the properties were completed by 1989. The accommodation is very good quality and is well maintained, as the member-tenants are in control of the repairs and maintenance programmes.
New Members meetings are on the first Wednesday of the month, at Christchurch House, 25 Montpelier Rd, BN1 2LS. See our website for info on how to join: twopiers.coop
Registered address: 14, Oriental Place, BN1 2LJ.