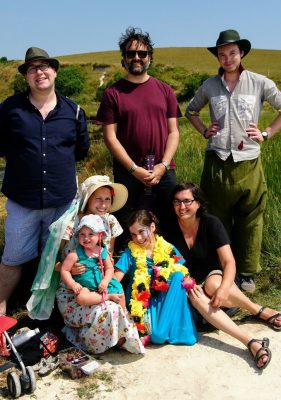 Lilliput is a registered housing co-operative made up of three low income households who want to build a neighbourhood of 9 small, low cost, 2/3 bedroomed sustainable and genuinely affordable homes. We are two small families and one single person household who came together whilst working cooperatively as neighbours on our allotment plots since 2012. We've been working with Brighton & Hove Community Land Trust to develop our ideas, seek funds and land, build our group, make connections with professionals and collaborate with other co-ops. So if you like the idea of small eco-friendly homes in a community where you co-operate closely but still have your own front door, we are currently open for new members. Please take our survey to see if you qualify and to register for our email list.
The Hunt for a Kid's Co-op – a video by Lilliput member, 9 year-old Lilah:
The Hunt for a Kid's Co-op from Heidi Bachram on Vimeo.